Joseph and I put a contract on a house earlier this week...we are really excited! The house is out by the lake with a neighborhood boat ramp and 5 minutes from the state park. We close at the end of November which means we will be in the new house by Christmas, can't wait!
Below are some pics of the house. We went for inspections on Friday so I was able to shoot a few while we were there. I have took some pics of the inside also but I decided not to post them considering the current owners still live in the house.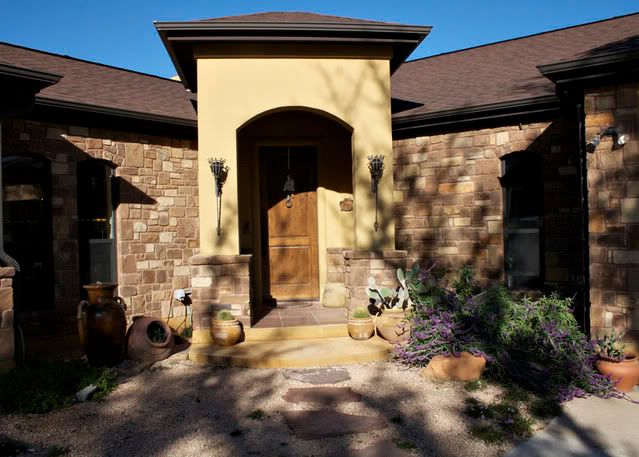 This is the view from the patio...
The side of the house from the front