Last week, T and I took her girls to the Austin Botanical Gardens. They are having an exhibit there called Dinoland. We "think" the girls had fun because they were having a great time while we were there but as we were leaving we asked K what she thought about the dinosaurs, she said "mmmm, they were ok". I think she was hoping they would be alive rather than fake.
Don't they look like real butterflies? Or maybe angels?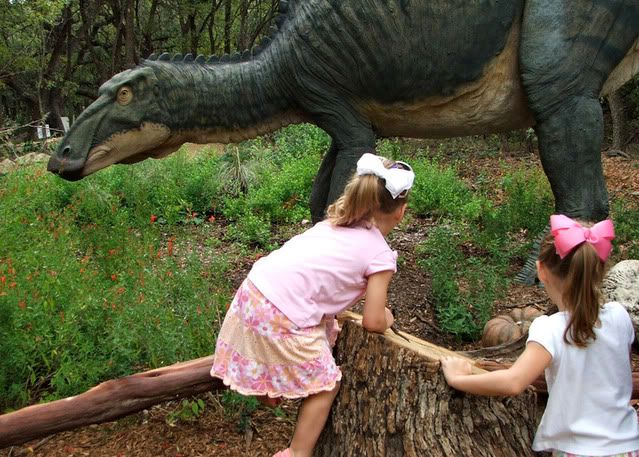 I love these...they capture the girls' personalities so well.