C and I took the girls to the pumpkin patch in San Antonio last week. Our mission was two-fold...to get some good fall pics of the the girls and also to get some of them in their Halloween costumes. I will post the Halloween pictures another day as I am in the midst of learning a new editing software and it is taking me a little longer to process the pictures.
I just love S' little Ugg boots.
She was very interested in the hay.
See if you can spot the baby in the pumpkin patch, it's like Where's Waldo.
And P was having a blast walking around looking at all the pumpkins, humming and singing to herself. It was almost impossible to get a still shot of her but one good one is all you need.
We kept telling her to sit on the pumpkins, this is all we got.
And the two of them together? Well that's like trying to find a needle in this haystack. But C and I conquered the little people and I got two decent shots of them.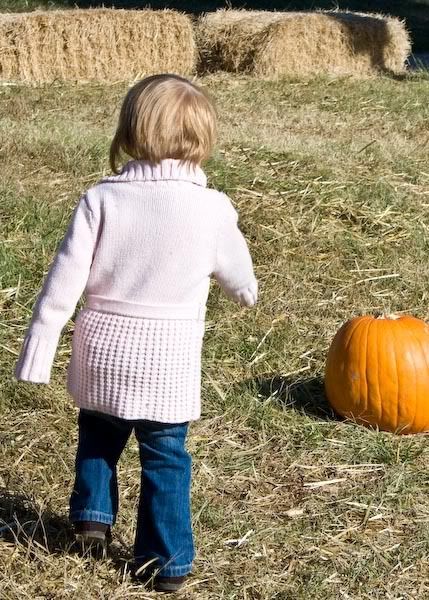 This is when we told her we were going to go to the car to change into her costume. Oh the Joy!
Stay tuned for the pictures of them in the costumes. P was a princess and S was a sunflower.