This weekend my mom and I went on our annual Bed & Breakfast trip. It's a tradition every year that we stay in a bed & breakfast (different one each year) and then do our Christmas shopping the day after. It's great bonding time without distractions.
So this year we stayed at a B&B in Dripping Springs. The drive out there is only about 30 minutes for me so along the way I had to stop and get shots of this old barn. 
This is "Nell" in her bed of hay. She lives at the B&B and was happy to have found a cat lover in me.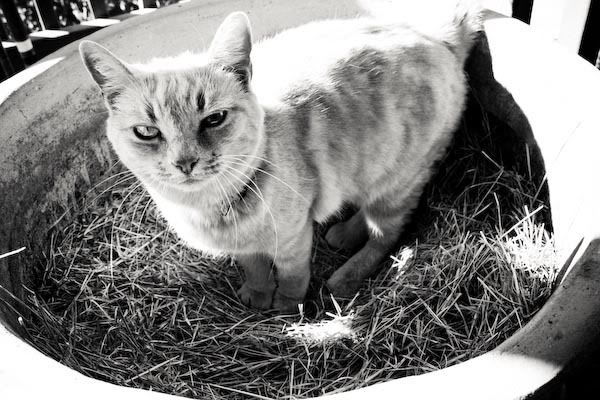 On Saturday, we headed to San Marcos for a full day of shopping and I almost got all of my Christmas shopping done. With the move and holidays, birthdays and weddings mixed up in between, it was a good feeling to have the majority of it done. Should I wrap it all before we move?