Here are some pics taken with my new camera. It's going to take some getting used to, so I have been practicing.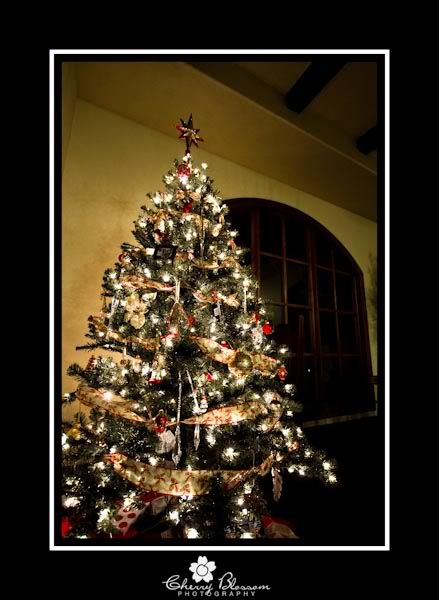 Pepper has been laying in this spot non-stop since we put the tree up. She likes the lights and being able to look out the window at the same time.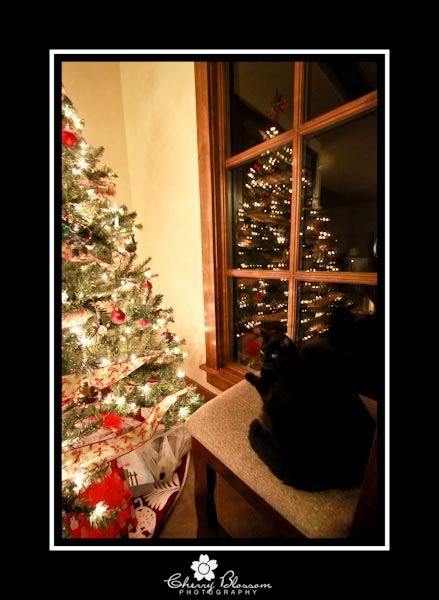 Lunch for my mom's birthday at Alamo Cafe in San Antonio.
Joe talking to Presleigh...she's hanging on his every word. :)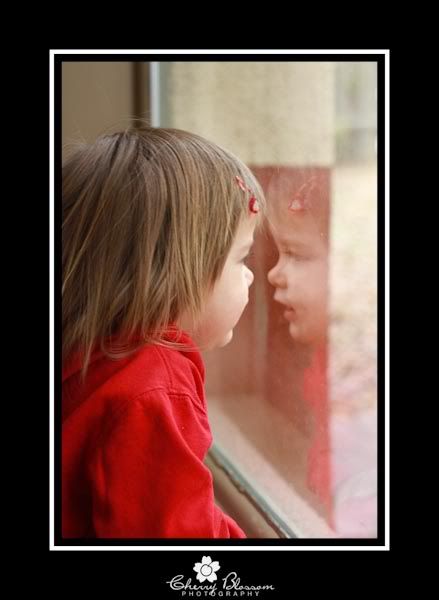 Ummmm, I don't know. She thought it was funny to sit in the booster on the floor and eat her cookies while mom opened her presents...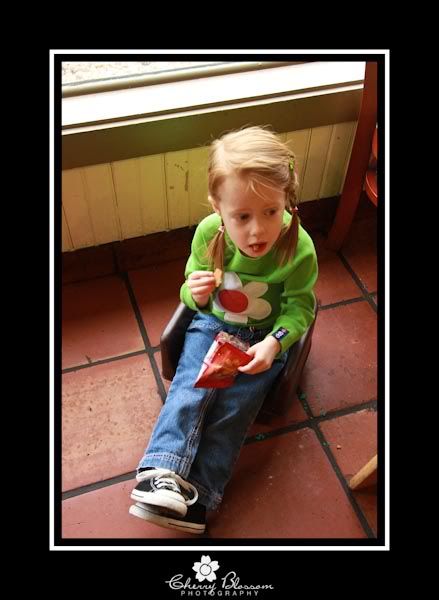 Grams (their great-grandma) bought them "food" for their kitchen. Love it!
Presleigh with Grams. They are buddies...
Joe and I stopped in Johnson City on the way home to look at the lights at the Pedernales Electric headquarters. My friend Jon says over 1 million lights were used.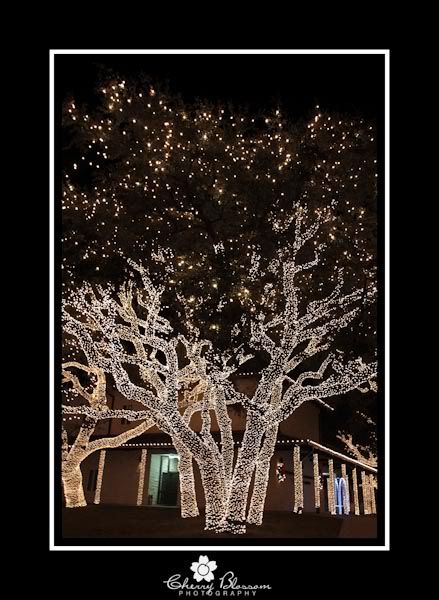 I am off work for the next week so look forward to many blog entries between now and then. I need to catch everyone up on the latest portrait sessions.
Also, Cherry Blossom is going to be going through some "growing pains" (more gains than pains) for the next few weeks. Look forward to some changes in the new year. I am so excited!