I can't stress enough how much I adore this family...you may remember them from
here
.
C is so photogenic, happy and energetic which is not surprising considering how great her parents are.
Our session was in honor of C's 1st birthday!
Here she is saying "I'm ONE!"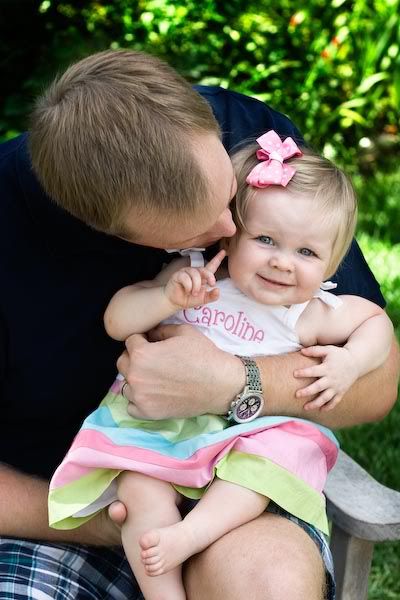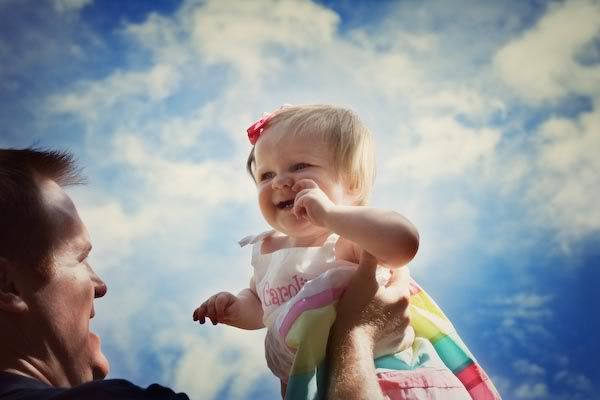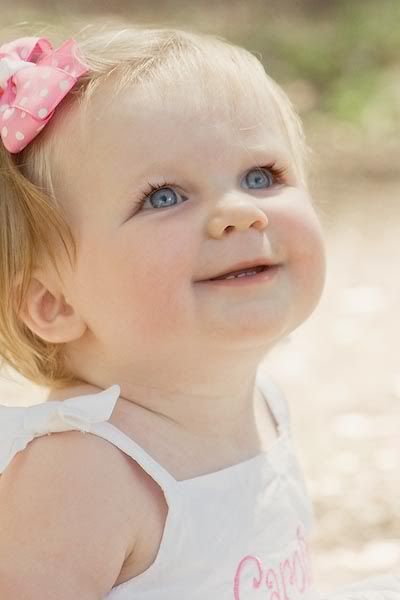 Favorite! I just love the color in this one. P did a great job of picking C's outfit! Isn't it adorable?
Checkin' out the peacocks...too bad we couldn't get them to flare up.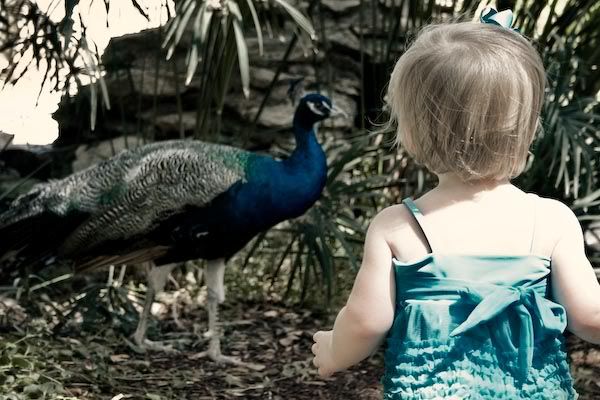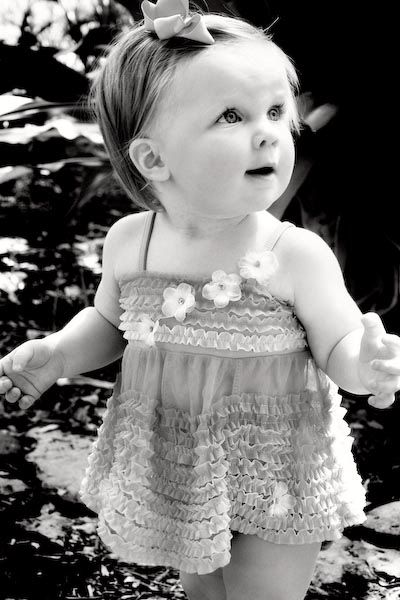 How cute is this bathing suit! C had a pool party so P wanted her to model her swimwear and "model it" she did.