We spent Easter in San Antonio. After church and lunch on Sunday, the girls had an Easter Egg Hunt. it is so fun because both of them are now old enough to hunt the eggs. Last year, S was just a "leetle" thing and now she is walking and was very interested in hunting the eggs.
This is P's good friend, I. He joined the girls in the hunt. He also thinks sunglasses are the coolest.
Nana, I think it may be time for a new slide, P's feet almost reach the bottom without even having to slide.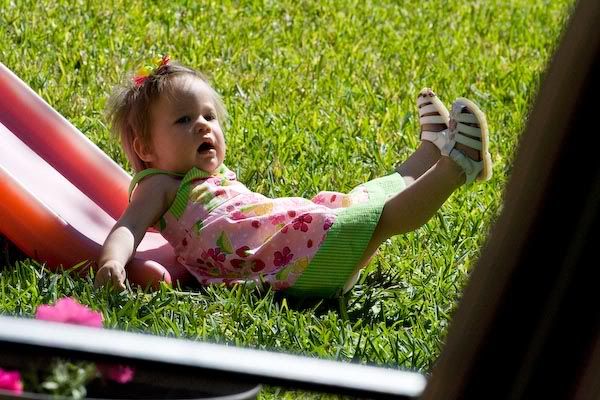 We celebrated my dad's 60th in a big way this weekend. Stay tuned for pics.