for today at least...

I cannot tell you how glad I am that the month of May is over! As much as we enjoyed all of the events and spending time with family and friends, we are ready to get back to normal life here in Austin.
So to start the recap of the month, below are pics from my sister's college graduation. She graduated from A&M Galveston on Saturday morning so Jason, Joseph and I drove down on Friday night. My Dad rented a house so it was nice that we were all together and could feel somewhat like home.
After the graduation on Saturday morning, we had a seafood lunch and headed to the beach for the rest of the afternoon.  It was a great day!
I left a piece of the tripod at the house so here is our picture sing the makeshift tripod (a bucket and rock) and the self-timer.  Sorry Cheyanne...we should have tried that one more time.
J looks really goofy (a face only a wife could love)...Can you tell the sun was bright that day?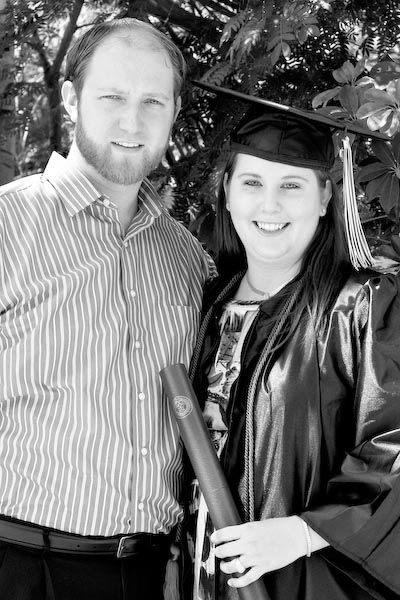 Next up, pics from our trip to Annapolis & D.C. on Memorial weekend!